Swiss Life… 30 Things I WISH I had known…What a great find!!
As an expat living in Switzerland off and on for the past 13 years, I wish I had this book in the beginning! It explained so much and helped me to understand my feelings, even 13 years later.  At the time I just dove right in to this new culture!
I Loved reading this book! As someone blessed to have lived abroad in Switzerland this book was eye opening and at times I was sure it was me who wrote it!
I completely understood where the author was coming from because I have lived it. I even connected with her on Facebook!
It also helped me to understand my actions and words after coming back to the US after being in Switzerland for an extended period! You really become so critical after living the Swiss life and then you return to the US and everywhere you look you see something just out of place! I had some good laughs reading this and I definitely recommend it.
People never having been to Switzerland really don't understand!! The Swiss really life live so differently from us… you really have to experience it to understand it. They have great respect for all that surrounds them!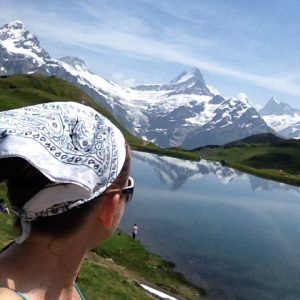 This is so well written and so dang true!! Anyone who is planning to live in Switzerland as an American or any expat  needs to read this book!
I have traveled more than the average American and can say no where have I ever been to that I have seen such organized trash detail and this is all of Switzerland and not just a village! Seriously you open up a trash container and the all gray bags are neatly aligned!  They seriously all work as a team to keep their country pristine!  You could use the metal trash bin as a mirror!!
I feel blessed to have had dual citizenship and the amazing benefits Switzerland gave me! As of this month I have given my Swiss visa back and look forward to exploring a entirely different country with my husband… Off to new Adventures and this time I will blog along the way… Who knows…Maybe I'll write a new book!!! My adventures in ___________!!!!
This is not a Book Review… Just a plug for a great read!!