Margaret Kleinsasser is my Mothers mom, my Grandma. She was married to Paul Wollman and they had 1 son together before Paul senior passed away. I believe it was an accidental death but I don't remember. My Grandma later married Daniel Gross. Together they had 11 children, 2 0f which passed young. I believe one from an illness and one was kicked by a horse. My Grandpa Daniel passed at a young age of 47 years young. Of a heart attack. My mom was just 2 months in to her 13th year of life when she lost her dad. My mom left the Schmiedeleut hutterite colony way of living at the age of 17 on January 14,1962

Paul Wollman 6-6-1905/6-20-1929 Margaret (Gretal)Kleinsasser
Paul-Emma
Margy- Jason
Barbara- Johnathan, Rachelle,Zach
Darlene- Rebecca,Emma,Daniel
Pauly- Paul Anthony, Travis, Amanda
Kathy- Joseph,Joshua,Jessika
Next Generation
Jason ~Gavin, Isaiah,Eliyanah
Paul Anthony ~Jonas, Charlese
Joseph ~ Zaiyden

Amanda ~ Gretchen,Kapri
Established 1934
Daniel Gross 1909-1956
Margaret Kleinsasser 1906-1996

Daniel-Katie
Rosi- Alicia, Lindsey
Solomon-0
Dori- Jason
Helen- Joshua, Wade
Lori- Nathan, David, April
Harry- Tiffany, Amanda
Kathy- Kristin, Cody
Danny- Cindy, Jay, Megan
Next Generation-
Joshua-0
Nathan- Nathaniel, Carson,Jonathan
April- Alexzander
Tiffany-Whitney,Weston,Wyatt
Amanda-Bella,Jacob
Kristin- Kyra,Adeline,Everett
Margaret December 28,1932-October 13,1939
Andrew Gross August 15,1934- August 18,1934
Sarah-Jacob
Danny- Melissa, Justin
Jonathan- Joshua, Jonathon, Andrea
Pete- 0
Jacob-0
Eddy-Christopher, Corey, Amanda
Next Generation–
Christopher- Joclynn
Corey- Aleina
Melissa- Abdiel, Lyrick
Andrea- Randy, Gage
Jonathan, Sarah,Gracie,Jackson
Edwin-Gwen
Dana- Amber
Next Generation–
Amber- Andrew, Aubrie,Alexa,AudreyAna
Alfred-Shirley
LisaAnne-
Dennis-
Sheila-
Kenneth-
Next Generation
Clara-Ed
Dorothy- 0
Daniel- Zachary, Alex
Mathilda-David
Debbie- Christoper, Jacob
Diane- Justin, Kayla
Next Generation-
Christopher- Carter
Justin- Giovanny, Andreas, Eloise
Kayla- Gabriel
Albert-Mary
Angie, Zach
Sherie- Justin,Tiffanie,Brittany
Troy- RIP March 1978
Kyle- RIP March 25,2013
Next Generation–
Tiffanie- Melissa, Analiegh
Dorothy-Ernie
No children
Rueben-Rebecca
Eddy- 3 kids
Sandra 0
Daniel-0
Rhoda-
Lonnie- RIP Sept, 23, 2005
Duane-
Rueben-
Next Generation-
Many of the above siblings/spouses have passed.
Some are incomplete as we no longer have contact with those who live in the colonies.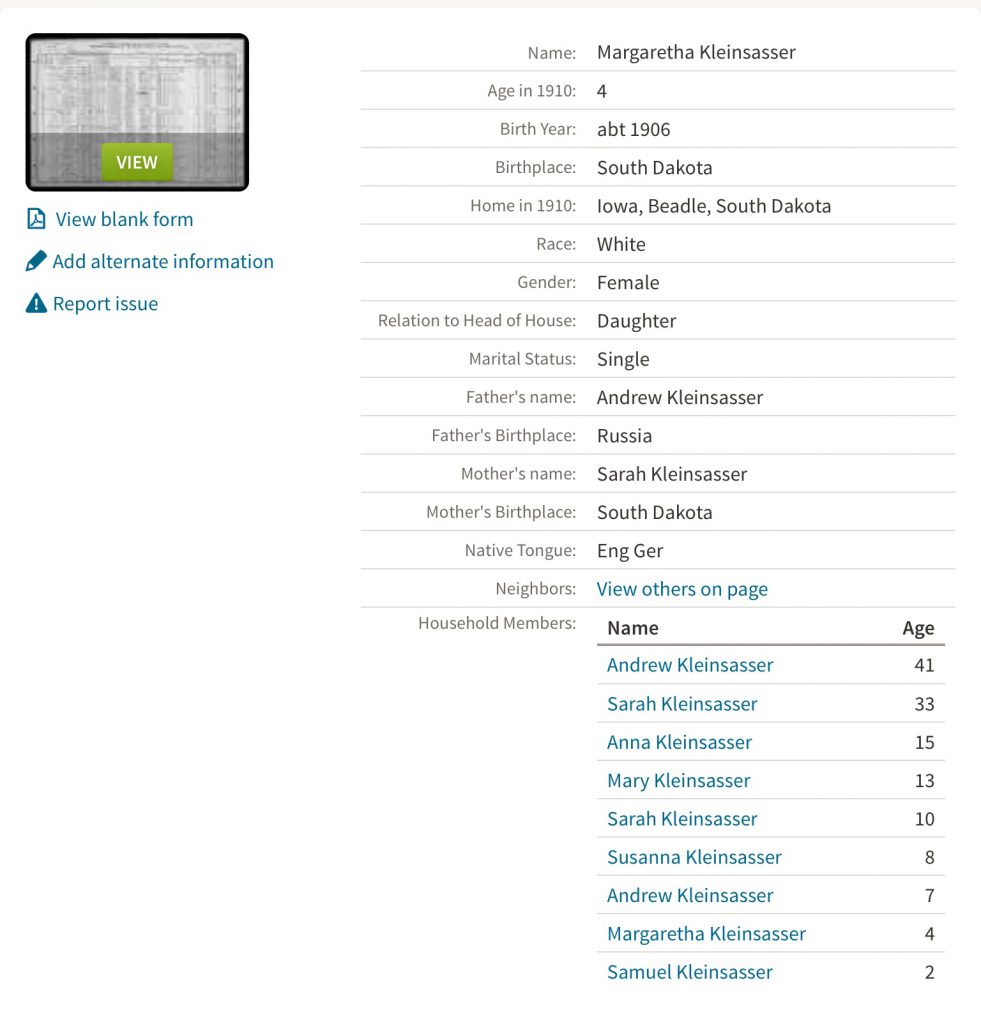 What I was able to find on Ancestry.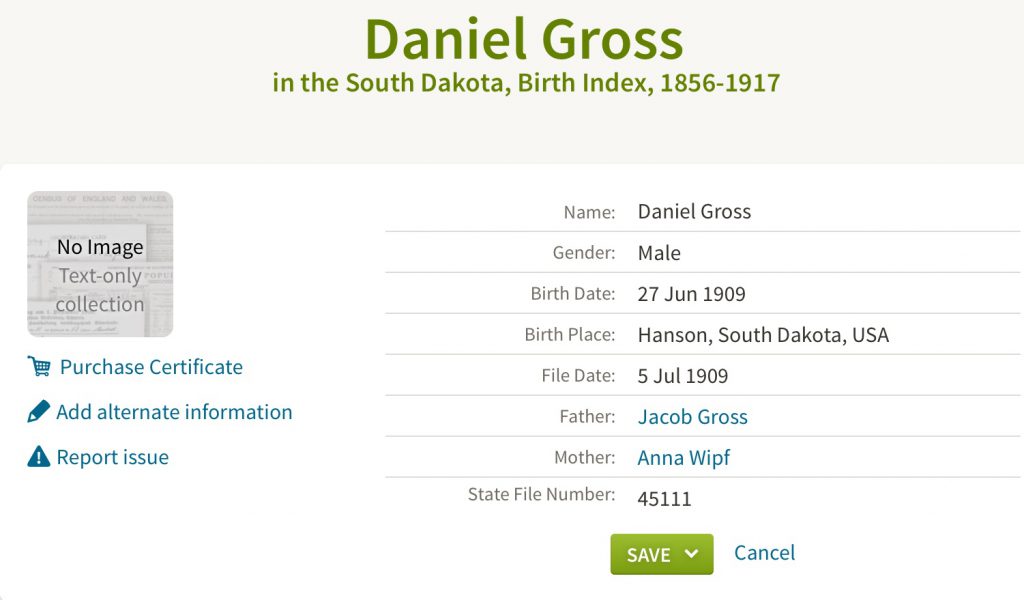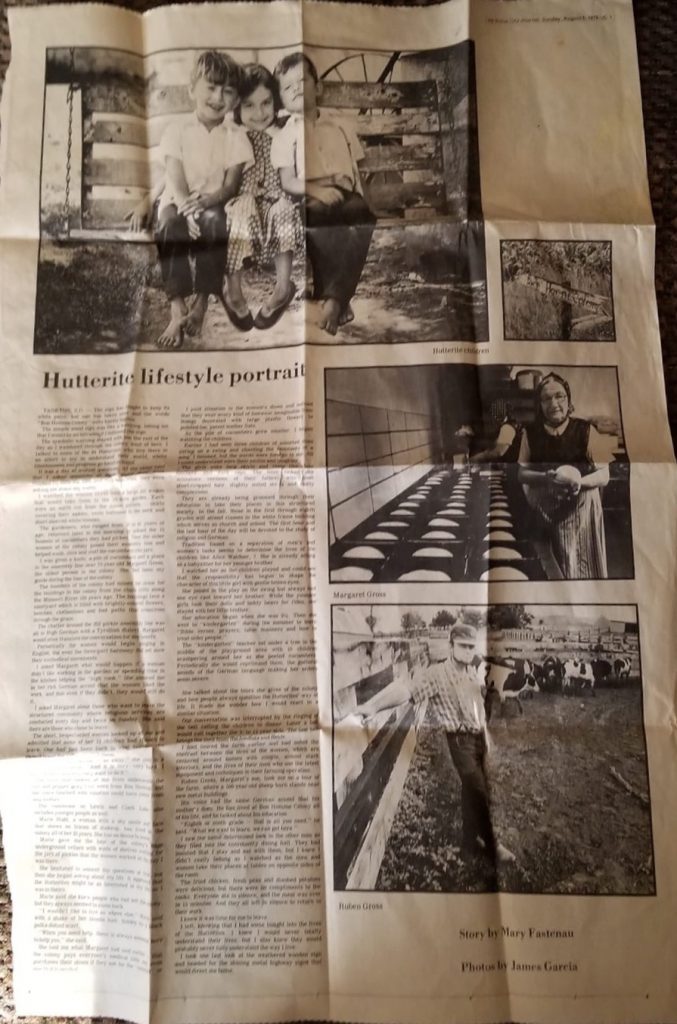 My Grandma Margaret Gross in Center, Uncle Rueben Gross on bottom and his children at the top
All Gross's came from this Family
They originated from Karnten, Austria.
Born Married Died
Jerg Gross 1-9-1793 10-6-1830
Julianna Lausner 1777 10-2-1795
Ephraim 10-2-1795 8-9-1817
Andreas 1-18-1798 4-28-1801
Justina 5-23-1800
Helena 2-22-1802
Noah 7-27-1804 10-10-1808
Christina 11-27-1806 12-23-1808
Esras 6-17-1809 10-2-1809
Magdalena 11-10-1816 3-14-1819
Rachael 12-31-1810 6-2-1852
I found this above information in a Hutterite Book.